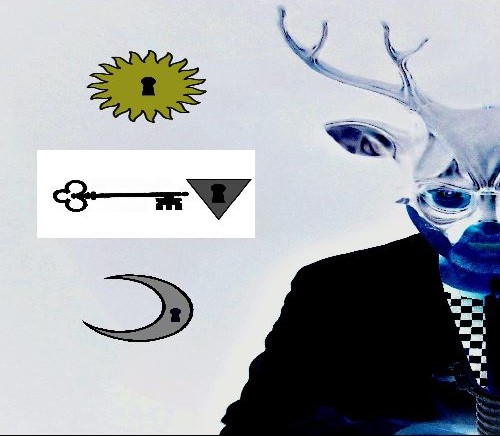 HER-M-ES Is "Channeled" through a medium and is an American singer/song writer with simplistic musical messages which are heavily influenced by Disco Grooves and 80's Alternative Pop Dance music.
HER-M-ES focuses all his energy on feeding all your senses and entertaining your Mind, Body and Soul. The bold lyrics to many of the songs are orchestrated as a "Modern Day Curriculum" and serve as mini "Wake-Up Calls" utilizing intriguing and empowering messages designed especially for today's curious "Truth Seekers" and eager "Universal Messengers".
HER-M-ES songs range from topics about the state of our world today, our relationship to each other, and many other entertaining ideals.  You never know what HER-M-ES may conjure up for your entertainment.
HER-M-ES has every intention is to invoke passion and empowerment but be warned that some messages are harder to hear but will keep you intrigued if you only open your mind and your ears to listen. 
The Fans of HER-M-ES are called: "Messengers" and there are 3 types of messengers in 3 categories:
"CATHO-DITE MESSENGERS" – Positive / Blinds the Ignorant with Light
"POLAR-ITE MESSENGERS" – Neutral / Seeks Equality and Justice for All
"ANON-DITE MESSENGERS" – Dark / Supernatural and Fear Nothing 
HER-M-ES has been influenced and inspired by such artists as Prince, George Michael, Cyndi Lauper, Dead or Alive, Madonna and Michael Jackson just to name a few. 
***ASSORTED FAN MEMORABILIA AND MERCHANDISE AVAILABLE FOR ALL 3 MESSENGER TYPES AVAILABLE SOON IN THE "GIFT SHOP" ON THIS SITE
                                      We welcome you to enjoy the universe of     
                                                            HER-M-ES